The possibility of making low-carbon jet fuel from that most raw of raw materials, sewage, is now a little closer. Subject to final confirmation of grant awards, Green Fuels Research (GFR), a pioneer in sustainable aviation fuel (SAF), is pleased to announce that its FIREFLY project has been selected as one of eight industry-led projects shortlisted to receive a share of £15 million in the Department for Transport's Green Fuels, Green Skies competition.
FIREFLY, a joint endeavour between GFR, Petrofac and Cranfield University, will demonstrate an integrated technology route to SAF using sewage sludge as feedstock, addressing a market opportunity and unmet need. This route, once certified to international standards, will sit alongside other development pathways and will be a strategic asset for the UK within its national SAF portfolio. The project encompasses engineering design and construction of a demonstrator plant in Berkeley, UK, capable of generating the quantities of fuel to allow certification. This in turn will lead to a first-of-a-kind commercial refinery and roll-out to several UK locations where airports, pipeline terminals and wastewater treatment works are in close proximity. According to the Biosolids Assurance Scheme, around 53 million tonnes per annum of untreated sewage sludge are collected in the UK from about 8,500 wastewater treatment works servicing small villages to large cities.
Commenting on the DfT announcement, Green Fuels CEO James Hygate said, "We're delighted to have this opportunity to prove the environmental and commercial viability of the FIREFLY route, which integrates several existing technologies into a sustainable industrial process. Among many advantages, FIREFLY will use fully biogenic feedstock which will emit no fossil carbon, won't contribute to deforestation or compete with food production and will not rely on imports with long, high-emission supply chains." "And perhaps most importantly, we expect to demonstrate exceptional carbon savings, meaning this is is potentially a very fast route to decarbonising aviation that won't rely on as-yet-unknown technologies," he added.
The challenge with aviation, especially beyond short-haul flights and light aircraft, is that today's batteries simply do not offer enough energy density to fly from A to B without the aircraft having to carry an enormous weight just in batteries."

James Hygate, Green Fuels CEO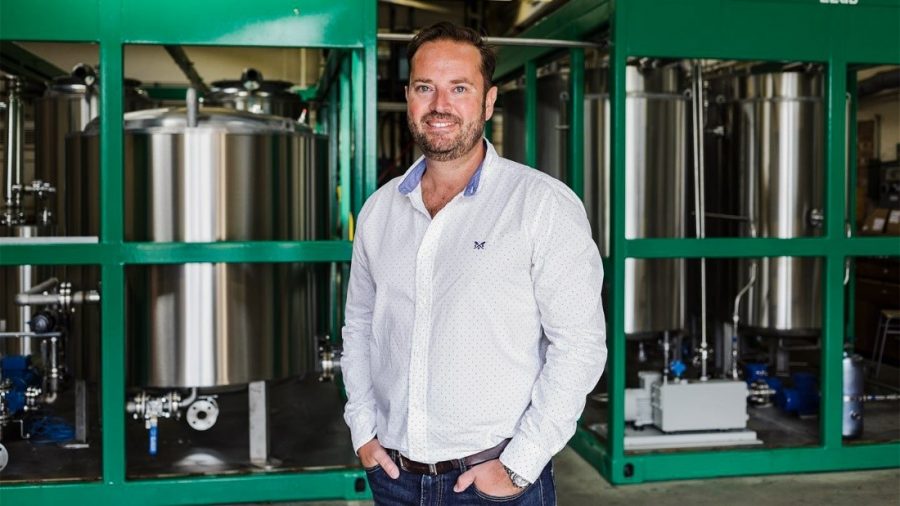 New fuels such as hydrogen are years away from reality, explained Hygate, and would need completely new engine and airframe systems to be adopted by the notably risk-averse aviation industry. "Liquid hydrocarbon fuels, that require no modification to propulsion systems or delivery infrastructure, are the only realistic option to decarbonise aviation in the near future, which is when it has to happen," he concluded. "The good news is that we have several routes already available, and our FIREFLY project will add another. What we need is a strong mandate encouraging the use of sustainable aviation fuels."
For Petrofac, Chief Operating Officer John Pearson commented: "The UK has the third largest aviation network in the world. As a key component of the economy, providing sustainable aviation fuels is one of the main pathways to help the UK achieve net zero targets.
"By designing this initial demonstration plant, we hope that together with Green Fuels and their partners, we can demonstrate a commercially viable and scalable route for future projects that will enable the aviation sector to decarbonise."
About Green Fuels
Green Fuels is a pioneer in renewable fuels. Founded in 2003, Green Fuels has supplied biofuel equipment with aggregate capacity equating to $500bn in fuel sales to customers in more than 80 countries. Identifying aviation and marine as strategic fuel markets of the future, Green Fuels Research was established in 2014 to develop IP in these areas. The group has attracted £12m in direct and indirect research grant funding to date, with R&D facilities in Berkeley, Gloucestershire.
Green Fuels was awarded a Royal Warrant of Appointment to HRH the Prince of Wales in 2013 and has participated in many pioneering events in its field including the first 100% biofuel-powered jet flight and the first 100% biofuel-powered train.
Green Fuels is headquartered in Gloucestershire, UK, with offices in London, Mumbai, Muscat and Rio de Janeiro.
Further information:
Julian Beach, Business Development Director
julian@greenfuels.group
+44 7715 674987
About Petrofac
Petrofac is a leading international service provider to the energy industry, with a diverse client portfolio including many of the world's leading energy companies.
Petrofac designs, builds, manages, and maintains oil, gas, refining, petrochemicals, and renewable energy infrastructure. Our purpose is to enable our clients to meet the world's evolving energy needs.
Petrofac's core markets are in the Middle East and North Africa (MENA) region and the UK North Sea, where we have built a long and successful track record of safe, reliable, and innovative execution, underpinned by a cost effective and local delivery model with a strong focus on in-country value. We operate in several other significant markets, including India, South-East Asia, and the United States. We have 9,400 employees based across 31 offices globally.
Petrofac is quoted on the London Stock Exchange (symbol: PFC).
For additional information, please refer to the Petrofac website at www.petrofac.com
For further information contact:
Sophie Reid
Marketing and Communications
Mob: +44 7464 928 392
Email: sophie.reid@petrofac.com